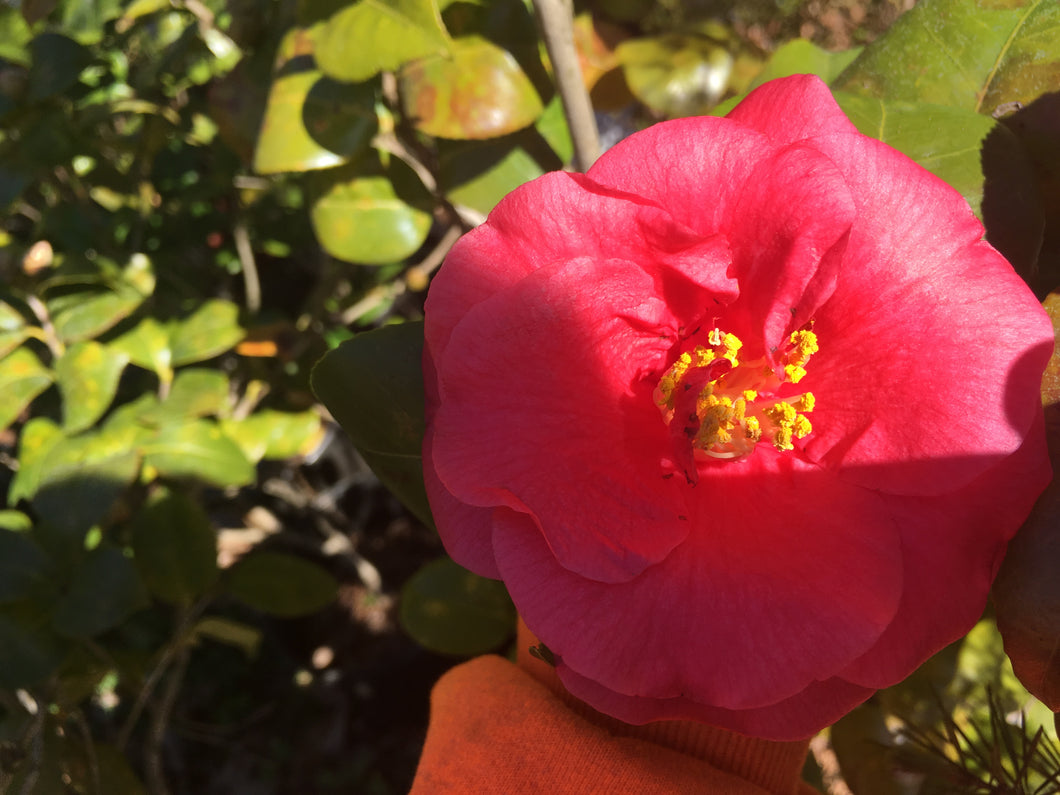 Greensboro Red Camellia
Regular price $25.00 Sale
Camellia japonica Greensboro Red
Greensboro Red comes from a nursery in (guess where) Greensboro, NC.
It is of unknown, pre-1900 parentage, loved for its light-red, semi-double flowers that bloom profusely late in the season.
*Deer May Browse*  
Photo courtesy of Toms Creek Farm & Nursery in Denton, North Carolina (336) 857-2131
Ornamental Characteristics
Category
Flowering Shrub
Foliage Type
Broadleaf Evergreen
Height
6' - 10'
Spread
4' - 8'
Shape
Upright, Rounded form
Primary Foliage Color
(Glossy) Dark Green
Seasonal Foliage Color

(Glossy) Dark Green

Flowering Season
Spring
Flower Color
Mellow Red
Showy Blooms
Yes
Environmental Characteristics
Growth Rate
Slow to Moderate
Sun Preferences

Shade to Partial Shade (not Full Sun)

Water Preferences

Average

: 

Ensure planting area is prepared to give adequate drainage.