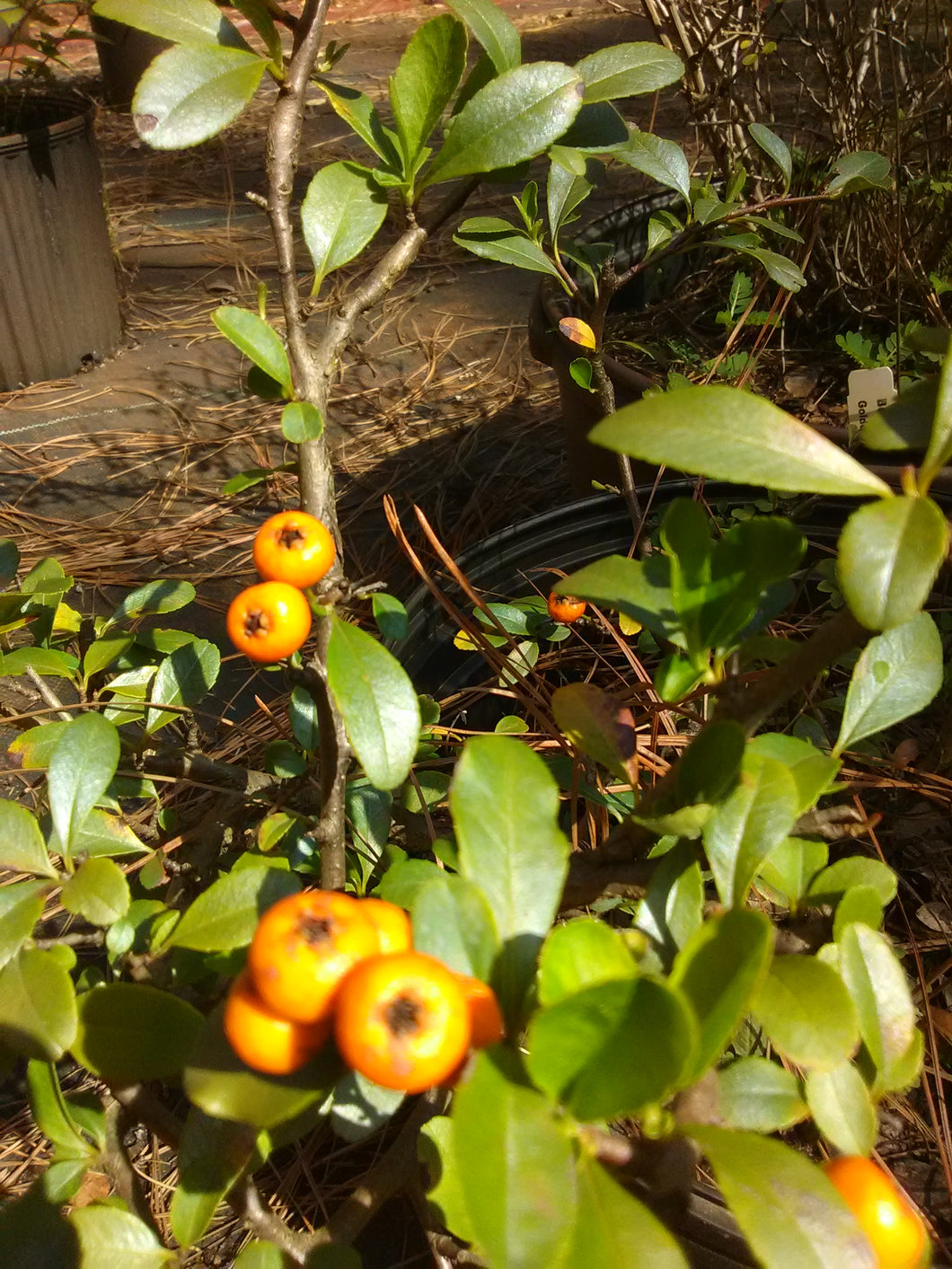 Red Elf Pyracantha
Regular price $15.00 Sale
Pyracantha x Red Elf
This lovely dwarf Pyracantha makes an excellent small hedge or container plant.
Tiny dark green leaves are excellent backgrounds for heavy display of bright red berries.
Impenetrable shrub for informal hedges, hedgerows. dense screens or property lines. Also effective when massed to cover slopes. Group in shrub borders. May be sheared as a hedge, but severe pruning performed after flowering will adversely affect fruit production. Espaliers trained on wall or fence. Best planted in areas where the thorns will not present a problem.                                                  
- Description courtesy of Missouri Botanical Gardens
Photo courtesy of Toms Creek Nursery in Denton, North Carolina
Ornamental Characteristics
Category
Shrub
Foliage Type
Broadleaf Evergreen
Height
2' - 4'
Spread
1' - 4'
Shape
Upright & Spreading
Primary Foliage Color
(Glossy) Dark Green
Seasonal Foliage Color
(Glossy) Dark Green
Flowering Season
Spring
Flower Color
White
Berries
Red to Orange
Environmental Characteristics
Growth Rate
Fast
Sun Preferences
Sun to Partial Shade
Water Preferences
Average - Moist (not standing water): Ensure planting area provides adequate drainage.
Cold Hardiness Zone
7  to 9