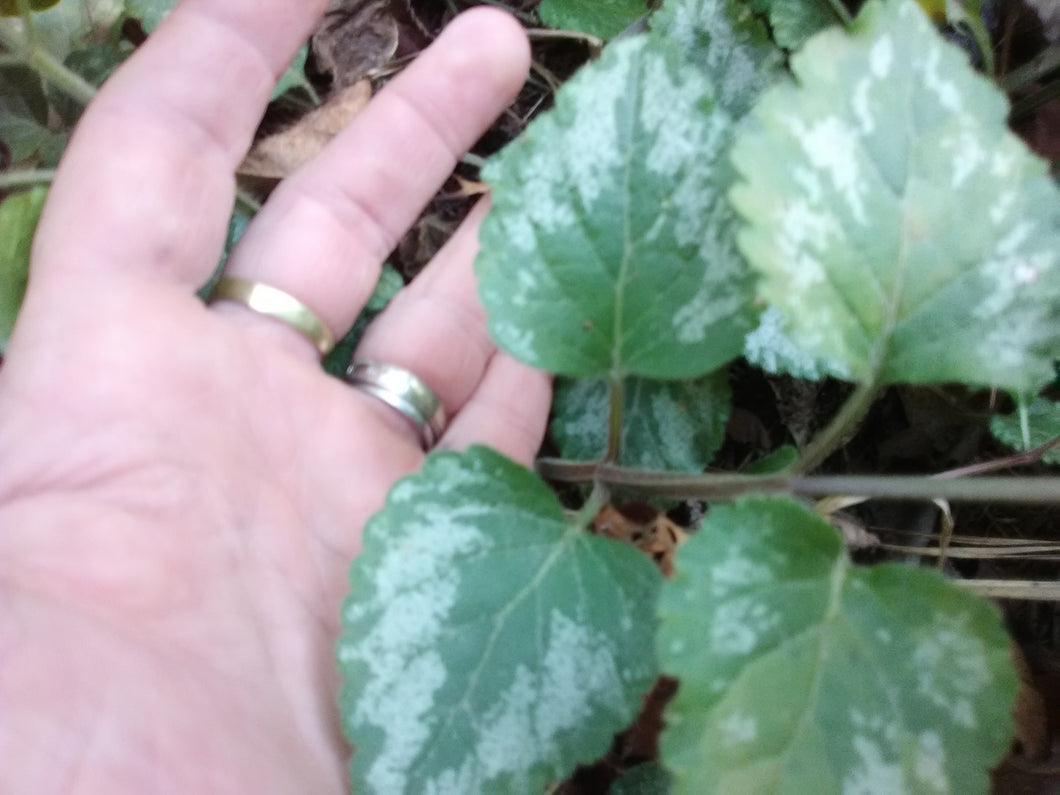 Bishops Weed
Aegopodium podagraria 'Variegatum'
Bishop's weed is easy to establish. Ensure planting area provides for adequate drainage. Plant in Partial to Full Shade. Weed out any plants that revert from variegated to green.
Bishop's weed thrives under trees and shrubs despite intense root competition.
 FAST GROWING GROUND-COVER            Prefers Dry Shade
The thrice-divided leaves with creamy-white edges brighten up even the darkest corners of the garden.      
*Deer Resistant & Drought Tolerant*
(Deeply Dissected)
Got Questions? (336) 857-2131 or e-mail: request@tomscreeknursery.com
Photo courtesy of Toms Creek Nursery in Denton, North Carolina
Ornamental Characteristics
Category
Perennial Ground-cover
Foliage Type
Semi-Evergreen
Height
1'
Spread
1' - 4'
Shape
Creeping, Spreading habit
Primary Foliage Color
Green w/Creamy White variegation
Seasonal Foliage Color
Green w/Creamy White variegation
Flowering Season
Summer
Flower Color
White
Environmental Characteristics
Growth Rate
Fast
Sun Preferences
Shade
Water Preferences
Dry to Average: Ensure planting area provides adequate drainage
Cold Hardiness Zone
7