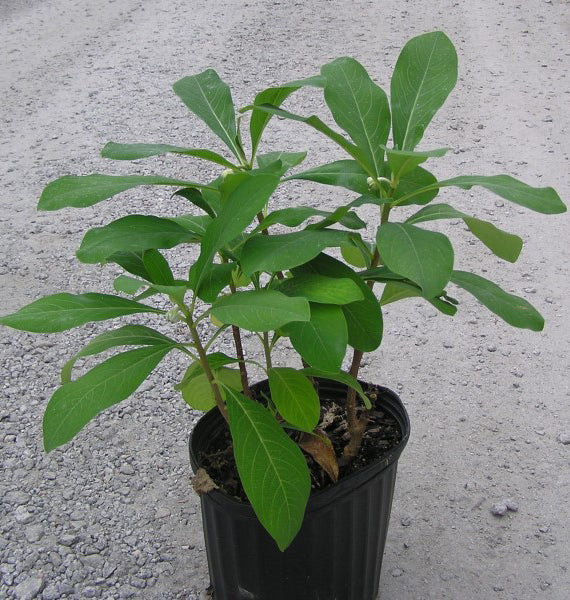 Chinese Paper Bush (Yellow Daphne)
Regular price $40.00 Sale
Edgeworthia chrysantha
Origin: Woodlands of the Himalayas and China. Very fragrant Daphne-like yellow to cream flowers about 1.5 cm long in late February before leaves appear. A much sought after collector's plant for years, this exquisitely fragrant shrub offers tremendous architectural value with its multi-stemmed habit and light, cinnamon colored stems.
Rounded form presents an elegant silhouette even when branches are bare.
A superb choice for the back of the border, but should be considered for placement along pathways, where visitors can better experience the foliage texture and enjoy 6 to 8 weeks of fabulous, sweet fragrance in late winter, while most of the garden is still sleeping.
Hardy zones: 7 - 10
*Deer Resistant*                                     Attracts:  Birds
Photo courtesy of our friends at R.A. Dudley Wholesale Nursery in Thompson, GA.  
Ornamental Characteristics
Category
Flowering Shrub
Foliage Type
Deciduous
Height
4' - 6'
Spread
4' - 6'
Eye-catching
Primary Foliage Color
Green
Seasonal Foliage Color
Sheds its leaves durning winter
Flowering Season
Winter
Flower Color
Pale Yellow
Environmental Characteristics
Growth Rate
Moderate
Sun Preferences
Sun to Partial Shade
Average Water Needs