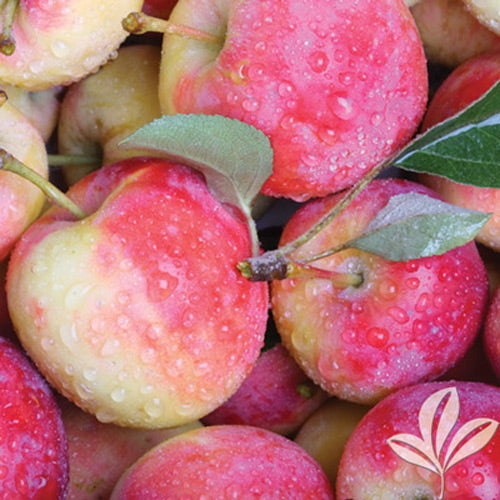 Pink Lady Apple (standard)
Regular price $36.00 Sale
Malus domestica 'Cripps Pink' (Pink Lady)
Entered the USA in the late 1990's. Developed in Australia 'Lady Williams' x 'Golden Delicious' Low chilling hours 200 -400 Self-fruitful Sweet-tart Ripens early September The Pink Lady Apple tree's fruit has an attractive pink blush over yellow on a medium to large apple. It is a Golden Delicious and Lady Williams cross. The crispness and sweet-tart flavor keeps well in storage and actually is best after 4 weeks.
Flesh resists browning when cut so it is great for fresh eating, salads, cooking and baking. Pink Lady Apple Tree ripens in late October. Requires 300-400 chill hours and pollinates well with Fuji, Gala or Granny Smith.
* Deer May Browse *
Photo courtesy of Texas Pecan Nursery, Chandler TX.
Ornamental Characteristics
Category
Fruit Tree

Foliage Type
Deciduous
Height
20 - 25'
Spread
15 - 20'
Shape
Upright
Primary Foliage Color
Green

Seasonal Foliage Color
Winter Dormant
Flowering Season
Spring
Flower Color
Whitish-pink
Hardiness zones
5-9
Environmental Characteristics
Growth Rate
Moderate to Fast
Sun Preferences
Full Sun